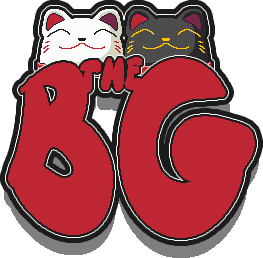 The BG
A downloadable game for Windows
English Version

The Big Giant is a colossal arcade simulator.
To move the keys are left and right.
The up key is used for jump.
The buttons in the screen is what you use to play the game, the character walk above them, they are responsible for the movement in the secondary screen.
If you lose in the shrimp game just press the star button that the game restart. Don't be afraid to step before that, the button only works when the shrimp doesn't exist anymore.
The idea of this game is to be an arcade simulator where every stage have a new way to the character interact with the arcade to play the games. So far the only stage the game have is the shrimp one and still is not complete yet.
Portuguese Version

The Big Giant é um simulador de arcade colossal.
Para se movimentar as teclas são esquerda e direita.
A tecla para cima pula.
Os botões na tela que são utilizados para jogar , o personagem anda em cima deles e eles que movem os personagem na tela secundária.
Se você perder no jogo do camarão é só ir em cima do botão no formato de estrela que o jogo reinicia. Não tenha medo de pisar sem querer antes disso, ele só funciona quando o personagem não existe na tela.
Esse jogo é um simulador de Arcade, a idéia dele é de cada fase possuir um sistema diferente de jogar aonde você controla um personagem que ele em si joga o jogo com os comandos na tela.
Install instructions
The game is a executable, just extract and play.